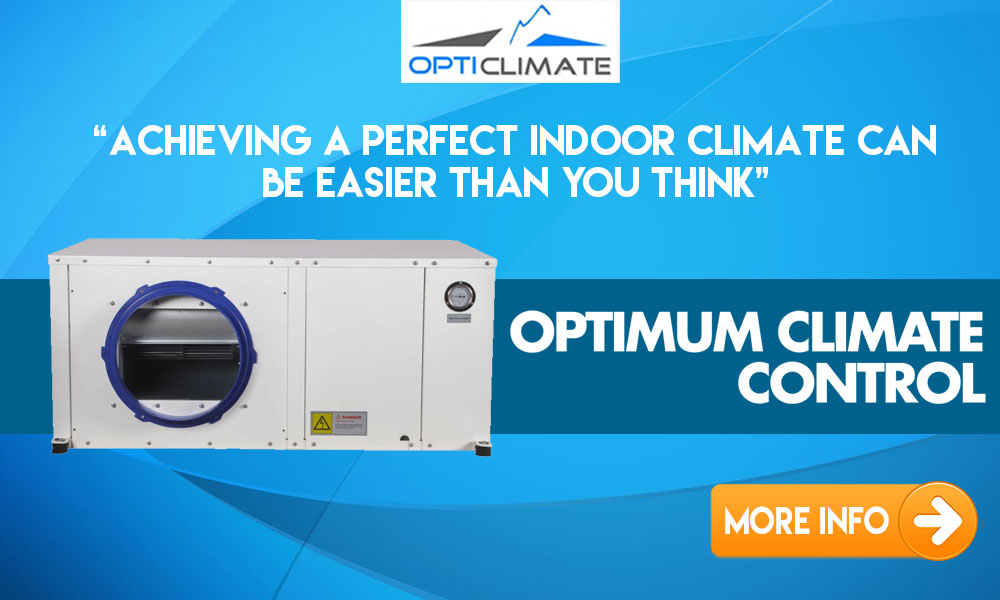 "With the Opticlimate you can achieve the desired climate at any time of the day. The Opticlimate can cool, heat, dehumidify and circulate"

FIRE PROOF
The built-in temperature protection ensures that if the maximum temperature is exceeded, the lamps will be turned off
MOST SILENT SYSTEM
The Opticlimate is the quietest water-cooled air conditioning of its kind
COOLING POWER
The biggest Opticlimate can cool up to 15.000 Watt
PERFECT CLIMATE
The Opticlimate assures an optimal climate in your grow area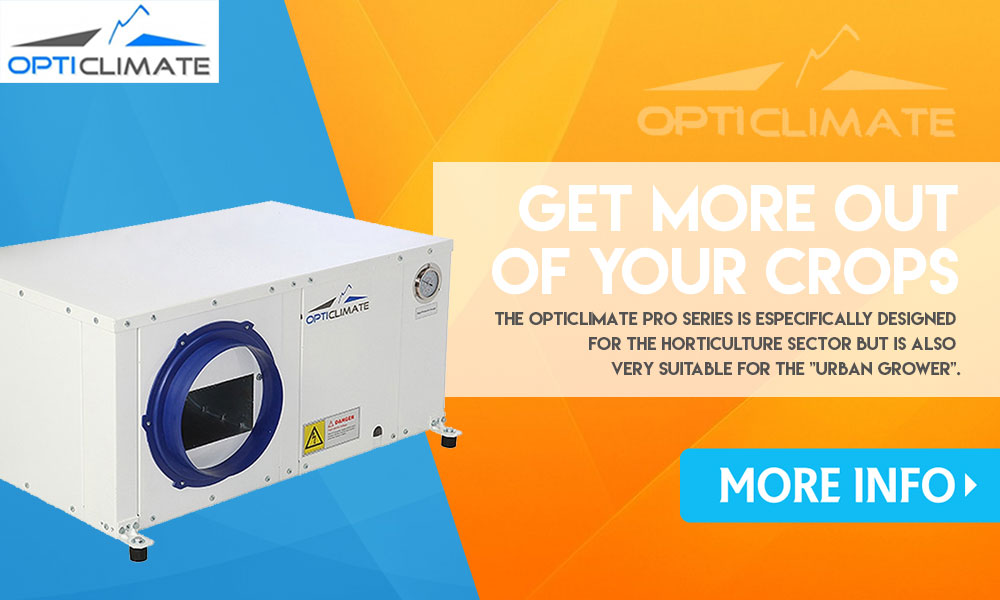 ADVANTAGES AT A GLANCE!

!
- The Opticlimate conditioning ensures an ideal climate at all times!
- The Opticlimate can cool and heat
- 24 hours a day dehumidification and ventilation
- Has a pre-heat function
- Ideal for working with Co²
As you can see in the promotional video the Opticlimate offers all the benefits you need to let your plants flourish as never before..

WHY CHOOSE GARDEN CENTRE HOLLAND?
PHONE SUPPORT

- Professional helpdesk with support if you have a problem with your Opticlimate

QUICK DELIVERY
- Order today, tommorow at your home
WIDE RANGE
- All the accessoires you need for your Opticlimate in stock
14 DAYS RIGHT OF RETURN
- Not satisfied, money back guarantee within 14 days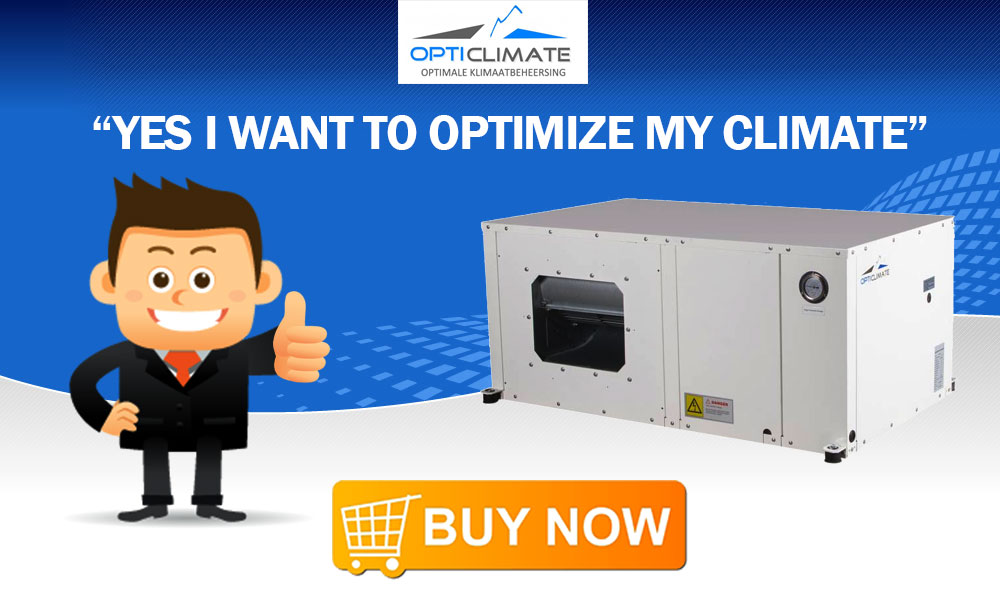 Bewaren
Bewaren
Bewaren
Bewaren
Bewaren